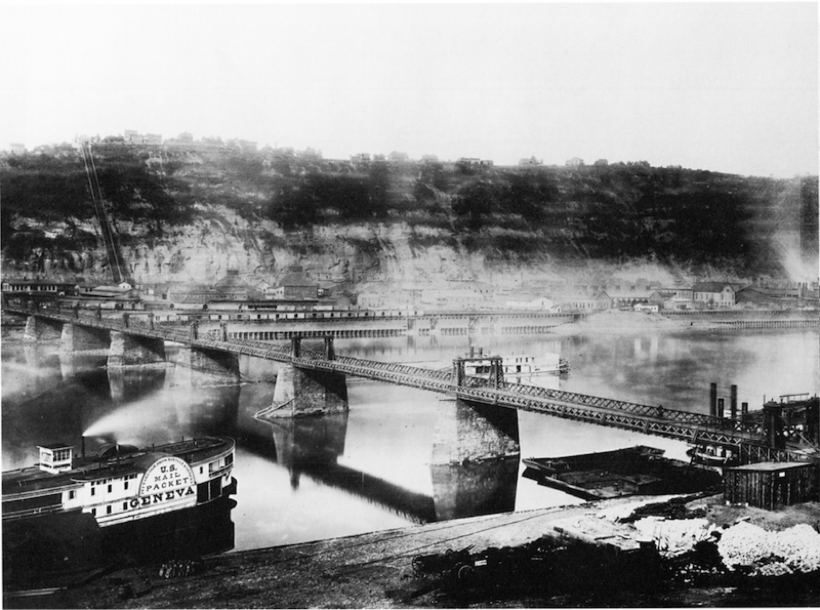 On May 28, 1870, exactly one hundred and fifty years ago, the Monongahela Incline began carrying people between South Carson Street, close to the Monongahela river and the Monongahela Suspension Bridge (where the Smithfield Street Bridge is today), and the top of Mount Washington on Grandview Avenue. It was the first of many inclines to open up hilltop land to housing development.
A Pittsburgh landmark was born on May 28, 1870 due in large part to a set of remarkable people, most notably the engineers behind its design and construction. John J. Endres, an engineer living in Cincinnati at the time, was contracted to design the Monongahela Incline. When construction started August 1769 it was Endres' daughter and assistant Caroline who moved into the Monongahela House hotel and carried out day-to-day supervision.  Mystery surrounds John Endres and Caroline since available data suggest that Caroline could not have been John's biological daughter. Also, during the mid-nineteenth century a woman didn't have access to an engineering degree and women were uncommon as supervising engineers. So far, I've been unable to find documents (letters, business records, etc.) that shed light on these matters.
What we do know is that John Endres' business partner Samuel Diescher married Caroline shortly after she returned to Cincinnati from Pittsburgh. The newly wed couple moved to Pittsburgh's Mount Washington where Samuel Diescher became a prominent engineer and designed many more inclines including at least 10 more in Pittsburgh.